Candlelight Night
Saturday, February 3, 2018 from 6:30pm-8:30pm 
Members: $15 per family; $5 per individual
Non-members: $20 per family; $8 per individual
Entice your evening senses and experience winter in a beautiful glow! 
*Enjoy an evening stroll along a candlelit trail and weather permitting, learn about our gorgeous night sky
*Warm up by an outdoor fire and make gourmet s'mores 
*Relax inside with warm beverages and fine music
*Great for a romantic date night or time with your family and friends
Adult and kid's snowshoes available for use, or bring your own.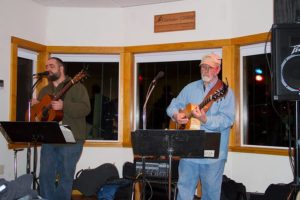 Held at the Nature Center. For more information,
call (920) 793-4007.