Due to the Covid-19 pandemic, our Enchanted Forest program will NOT take place this fall. We can't wait for this to pass when we can offer this great event again!
(2019 information below)
 WELCOME to the
ENCHANTED FOREST!
5-8:30 pm
Friendly Costumes Encouraged! 
Walk along a candlelit trail and meet some of Mother Nature's
favorite and fun (costumed) animals!
This outdoor, self-guided evening hike has neat nature surprises around every turn! Note for parents: this is a fun and educational evening, not a scary one.
Enjoy warm refreshments inside with creative, family-friendly games & activities outside.
(Please wear warm clothes.)
Self-guided tours begin at 5:10 and leave every 10 minutes after that until 8:00pm. Please call to schedule your tour time now, 920-793-4007 or email Jess at jessicaj@woodlanddunes.org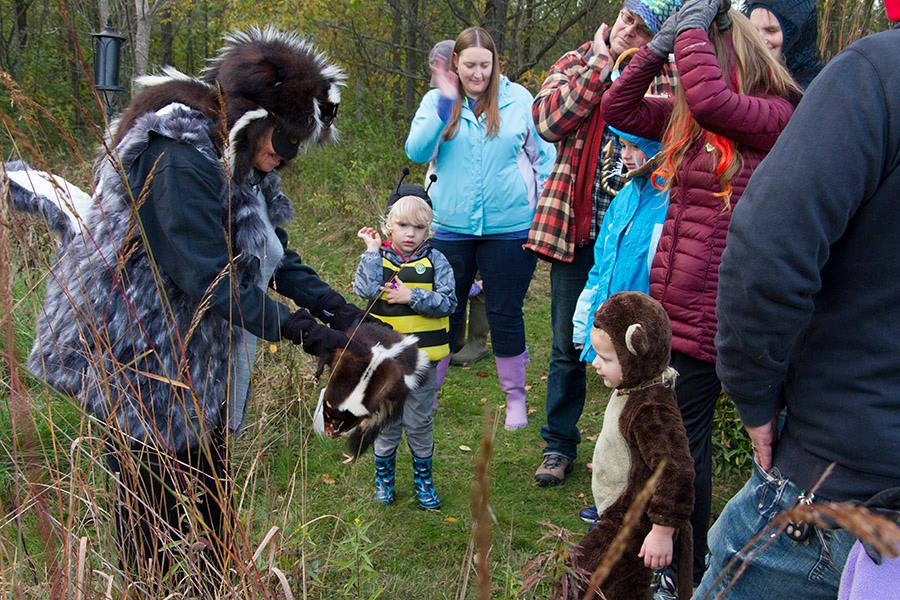 Admission: 
Member: $5 per person; Non-member: $6 per person 
Children ages 3 and under- Free  
Location: Woodland Dunes Nature Center
3000 Hawthorne Ave, Two Rivers