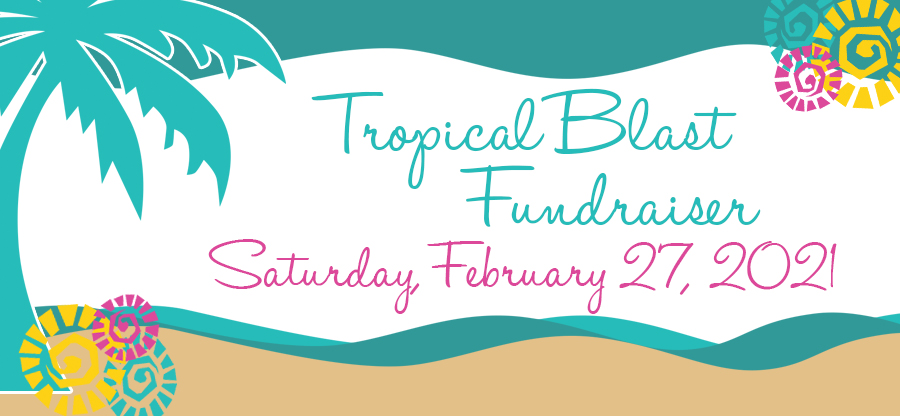 With your help, we did it! $43,000 raised at our Tropical Blast on Saturday, Feb. 27th!
 Our goal – to raise $40,000 to support our year round nature-based education programs for thousands of children. Your support helps us influence the necessity to keep nature healthy, wild and free for future generations!

Unique online Silent Auction.
Bid on muskie fishing trips, hotel stays, $1,800 one of a kind wood carvings, guided hiking excursions and more! Items can be picked up at Woodland Dunes on Tuesday March 2 and Wednesday, March 3 from 9-4:00 pm or by making arrangements with Nancy at 920-793-4007.
Night of Event, Zoom: 
Just click on the link at 6:30 or 7:00 and you will then be connected for the evening. You will not see all the attendees like smaller zoom events, but you will have 3 entertaining MCs who will festively share the hour with you. The "chat" option will be used during the evening so we can communicate together. 
6:30-7:00 pm – Optional Virtual Cocktail Hour & Steel Drums with instructional by Jaimie Shores. Warm up with the tropical sounds in your home and some lessons!
7:00-8:00 pm  Tune in for the Wine raffle winners, VIP messages, and Tropical trivia fun.  Wrap up the evening with the beautiful $700 ladies' ring drawing.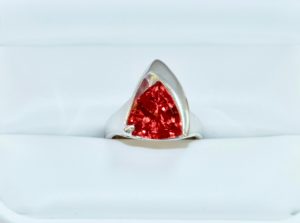 CLOSED. Stunning ladies' sterling silver ring! Details: 12mm (huge!) Delta cut, chevron-designed Padparadschah. Value: $695! Donated by Dalebroux Jewelry. $20  per  chance.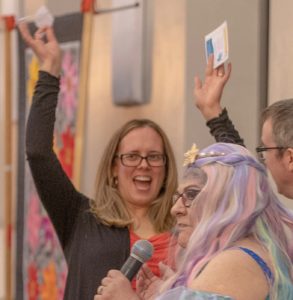 $20 sponsors: 1/10 of an acre of native wildflower seed or feeds our education salamander and box turtles for 2 months. 
CLOSED. Swag Box. $75 per person registration closes on Friday, Feb. 12th. Swag Box includes Courthouse Pub gift certificate, donation to Woodland Dunes, tropical goodies and surprises. Once you get them, please send us a selfie with your box or items included so we can put them in this year's photo album and online since we won't be seeing each other. 
$75 sponsors: one day of summer camp and purchases four children's aquatic nets to study tadpoles, dragonfly larva and other pond life.  
Will be delivered February 19th unless other accommodations worked out with Nancy, 920-793-4007.
Tropical Dress Contest: Winners announced during event.
Wine Raffle: SOLD OUT!  

Now more than ever, we need nature to balance us.  Your participation will make a difference and help children learn the valuable lessons nature has to teach. Students and stewards, we are all one.