Thank you to all of our corporate members!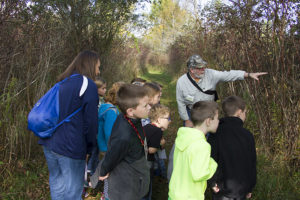 We want to thank all of our existing and future corporate members! You play a large role in our ability to provide the community with access to the preserve and educational programs for youth and adults. Corporate memberships help provide vital funding that allows Woodland Dunes to:
Provide environmental education programs for over 7,000 area students, adults and families.
Maintain over seven miles of trails that are open to the public year-round.
Organize and host fun, educational community events throughout the year.
Protect and manage the 1,500-acre preserve, which produces enough oxygen to support the population of Two Rivers and filters run-off before entering the West Twin River.
Our Corporate Members
Trailblazer ($1,000 and up)

Explorer Level $500-$999
Fricke Printing Services

Ecologist Level $300-$499
Crafts, Inc

 

Conservator Level $150-$299
Lakeside Foods, Inc.

Defender Level $75-$149
Andercraft Woods
Focus Accounting & Tax, LLC

 
By becoming a Woodland Dunes Corporate Member, your business will support this vital community asset.
If you are interested in becoming a new member or wish to renew your membership, please fill out the form below or contact Nancy Nabak by phone, (920) 793-4007 or email, nancyn@woodlanddunes.org.