Supporting Woodland Dunes means supporting natural beauty, unique habitats, and a rich variety of wildlife on 1,500 acres of land designated as "globally significant."
We rely on your heartfelt support to keep the preserve healthy and our Nature Center running for our visitor's enjoyment and children's education programs.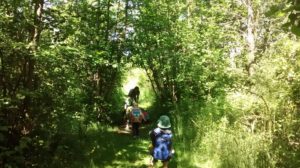 Please help us in our mission by clicking on the "Donate" button below. 
Thank you!