Volunteer Opportunities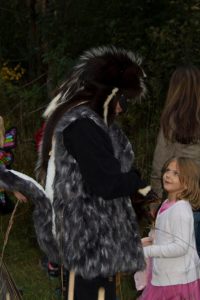 If you enjoy nature, want to work in a peaceful, natural setting and would like to help us in our mission of land preservation and environmental education, we'd like to meet with you. We have a wide range of opportunities where you can bring your talents and experience the rewards of volunteering!
The following is a list of important jobs you can fill. If you're interested, please fill out the easy form below and let us know where you'd like to put your talents to use!
General Volunteering Examples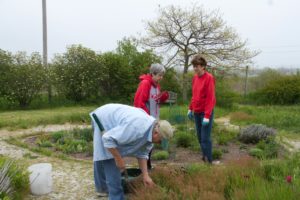 Front Desk Volunteers – greet visitors, tend the shop, answer phones on weekdays and Saturday mornings
Gardening/Weeding – help care for the Butterfly Garden and surrounding garden beds
Invasive species control – help remove buckthorn, honeysuckle and other invasives with a team of volunteers
Teacher Naturalist – teach field trip classes, Scout groups, home schoolers, etc… about nature on the preserve
Teacher Naturalist Assistant – assist with school field trips, Scout groups, etc
Maintenance – help with building projects, mowing, trail maintenance
Sewing/Craft Projects – create costumes, props for events and school programs 
Special Event Volunteering Examples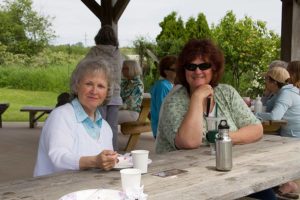 Set-up, admission, parking, clean-up
Baking
Poster and flyer distribution
Face painting
Help with kids' activities at events
Committees: Serve on Dash at the Dunes 5k trail run or Tropical Blast fundraiser committees
We offer extensive training and you'll enjoy the satisfaction of keeping our Preserve a special place for all.
Please fill out the volunteer form and policy below with your contact information and we'll contact you shortly!
Thank you!